You have downloaded a file with a".rar" extension.
This is a RAR compressed file.
How to see the content?
The easiest method to open a RAR file is to install a program like WinZip or WinRAR.
Both of these software applications will allow you to open a RAR file.
The default choice is WinRAR by the developers of the .rar file format, it's not free, but you can use it for a period of 40 days (trial) without paying.
In the alternative, you'll want to use the free and open source 7-Zip application instead.
After clicking on the RAR file, your preferred software application will open and expose the contents of the RAR file automatically.
Developers Sites
WinRAR
http://winrar.en.softonic.com/download
7-Zip
How to open the free 7-zip file
Downloaded 7-Zip from their web site ed install it on you computer.
You can right-click on any  .RAR file and easily choose to extract the files from the menu.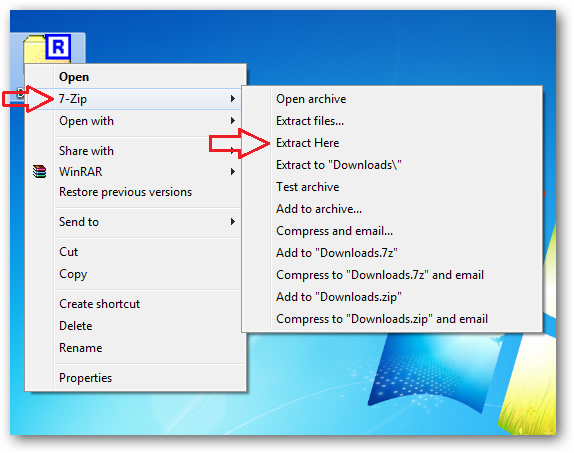 These articles may interest you:
How To download a Compressed File
Smart Screen Blocks The Download