All the BiaB SGU Files in a Single Download
Don't have time to build your own Band-in-a-Box backing tracks? Download the complete collection of ready-made templates of over 650 songs. Export them as they are or customize them with your favorite key and instruments!
You need the Band-In-A-Box® software along with the "RealTracks" expansions required to produce authentic music.
(Years of work at an affordable price for anyone. Real testimonials at the bottom)

Making your own backing track from scratch requires patience and effort.
Now you can download these songs in "sgu" format, which require minimum edit to desired changes.
These are songs ready to be edited and modified with the BIAB program to aid any who will profess as musicians. A simple check of the real tracks, and in some case by merely changing the key note, will allow you to quickly personalize the sgu backing tracks.

These are the songs he uses to play live with the most famous band classics: rock, blues and country.
You can use the BiaB SGUs files in their "editor's edition" or edit them through: time, key, instruments etc. in a single click.
These are years worth of work, and they are now offered at a modest price of $35.
If you do not require the whole collection, just only a few of the songs, the bundle will still save you time and effort.
The BiaB SGU Files allow you natural live performances as professionals, mimicking real musicians along side you, unrestricted by the "artificial" sounds of the midi or any other commonly downloadable backing tracks from the net.
It is worthy to note that you have Giancarlo's assistance alongside the price, who would be happy to reply to any question (ggriscenko@gmail.com)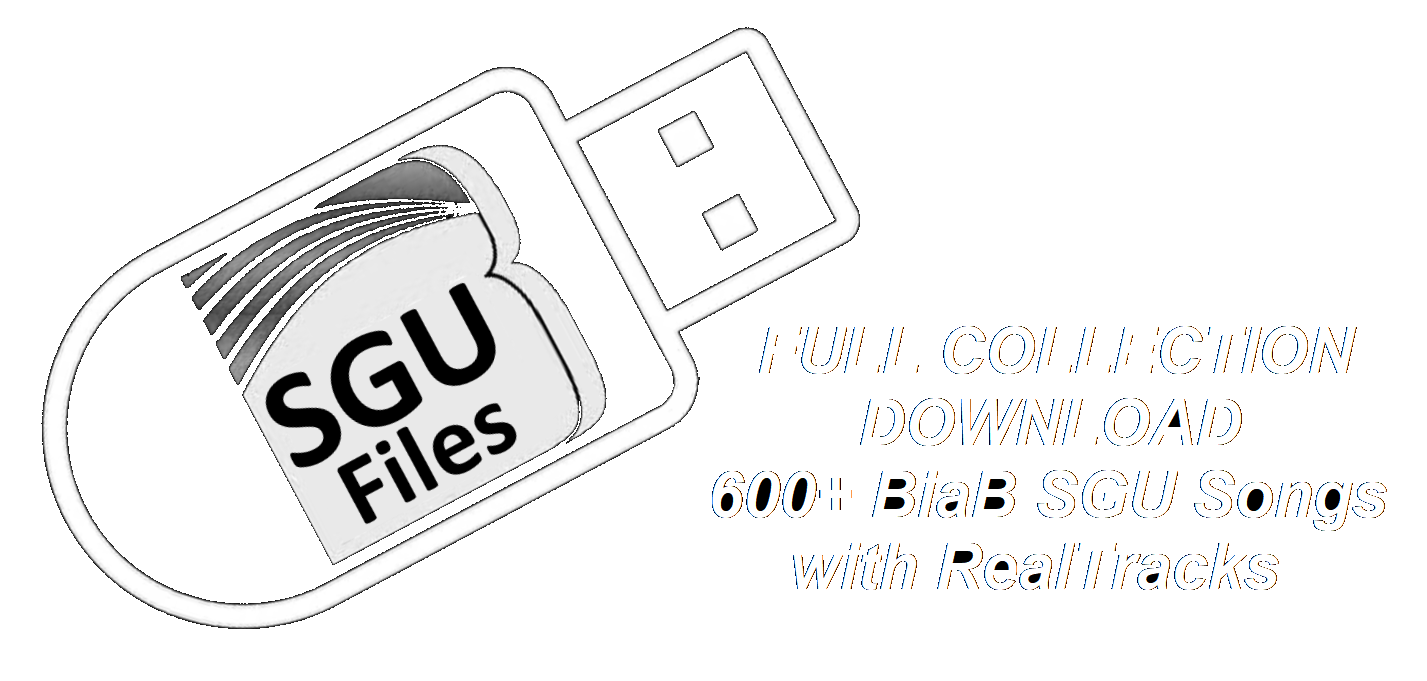 CLICK HERE for the complete LIST SGU 600+ files
Download the BiaB SGU Tracks (PayPal button below) and immediately start exploiting them for your own ends.
Real sounds mean greater involvement of the public and greater job opportunities!
All the SGU files in a

single download.

More than original files Real Tracks SGU made for live performances.
(New!) The Download is updated
Before your purchase you can take a listen to a sample of songs on the free download page
Download Now. Price $39
_______________________________________________________
Band-in-a-Box My Everything Pack
(The complete backing tracks collection from my hard disk: MP3s +Lyrics + SGUs)

600+ HQ ORIGINAL GUITAR BACKING TRACKS 

600+ LYRICS synchronized

600+ SGU Files
Size download  2.68 GB (compressed rar)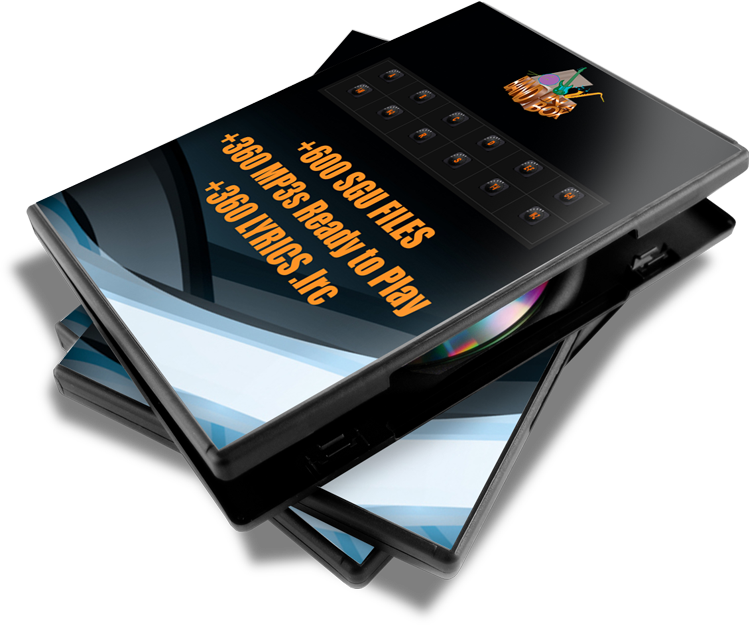 TheGuitarBand.com / SGU Complete Selection
TheGuitarBand.com / MP3 Complete Selection
MP3 BAND-IN-A-BOX Guitar Real Backing Tracks + Lyrics (3.4 GB). 369 MP3s+369 LRC files. These tracks are made with Band-in-a-Box. These are all original and used for playing live. 
SGU Files: More than 600 original files Real Tracks SGU made for live performances.
BONUS 1:  MP3s (midi source)+ Lyrics (710MB). 72 mp3s+72 LRC files. These Backing Tracks come from the editing of high quality midi files, ready to be used live.
BONUS 2: MP3s + Lyrics (2GB).  184 MP3s +184 lrc files. These Tracks come from popular Guitar Backing Tracks, optimized and improved.
All Mp3s include LRC files for Lyrics synchronized*. Audio Quality 320 kbps.
These are years worth of work to create a tool essential for any Live Guitarist. Don't waste time, download everything and you're ready to play.
MP3
A valuable realization produced in the years as a live guitar player.
Although you many not need some of the songs, others may be part of your repertoire.
These are unique and original, most based on instruments played by real musicians.
In this list you will also find many tracks that are not available on the web.
Free Music Player Android for Musicians!

An exclusive player for our live audience !
Similar programs such as this are not available on the web. Although there are various musical players online, it is challenging to find a suitable program for musicians that also provide automatic playback of their music/lyrics.
This APK player is an ideal complement to live performances with my ready-made Biab Backing tracks.
The program supports LRC lyrics and has the following essential functions for those who perform live.
1. Keep the screen on
2. The font size of the lyrics
3. Pause after each song
4. Highlight Lyrics Color
5. Normal Lyrics Color
6. Background Color
7. The text align mode of lyrics
8. Equalizer
9. Playlist creator
10. Folders:
a. Artist
b. Albums
c. Songs
d. Folder
e. Playlist
This free player must be requested from Giancarlo after purchase the package (contact@theguitarband.com)
Check out sample of songs on the free download page
For further info, contact me on this email: ggriscenko@gmail (Giancarlo).

For convenience, the Mp3 download (total 6.1 GB) is divided into a few parts:
Part1 / MP3 BIAB + Lyrics (3.4 GB)
Part2 / BONUS 1: MP3 MIDI + Lyrics (710MB)
Part3 / BONUS 2: MP3 Guitar Backing Tracks + Lyrics (2GB)
Part4 / all the BIAB SGUs
 (Note: You don't need the Band in a Box program to play these backing tracks)
CLICK HERE for the complete LIST MP3 + LYRICS +  SGU files
If you have doubts on how to use the songs, here is a simple guide:
Download Now. Price  $79