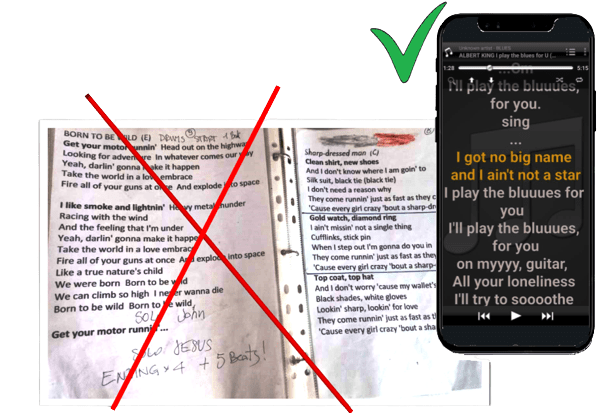 How to add lyrics on mp3 song
No more old lyric book. Play your backing track accompanied by automatic synced lyrics.
You just need a light program to install in your player and proceed with some simple steps.
Here is the step by step procedure.
Why not display the synchronized lyrics directly into your Mp3 player? Lay off trying to always search and memorize your lyrics!
These easy steps allow you to use the lyrics with your mp3 player
LYRICS WITH MP3
1. Download Minilyrics (or similar) from the main site and install. MiniLyrics is a plugin software for iTunes, Windows Media Player, Winamp, etc. to display scrolling lyrics.
2. (If you already posses my mp3+lyrics skip this step) The name of the mp3 and that of the file lyrics (.lrc) must be identical, with the difference being in the extension only (e.g. LETITBE.mp3 and LETITBE.lrc). The spaces between the letters will count.
3. Be sure that the mp3 file and the lyrics file (.lrc) are in the SAME FOLDER.
4. Play the mp3 song, and the lyrics must appear.
Note: you can change size, colors etc. by right-clicking on the player (e.g. WMP) and choosing "Display Options".

You can find a more detailed information in the PDF to download "Tutorial Band in a Box" 
Ready Mp3+Lyrics
if you lack the time, or you are unable to search and copy the lyrics on the internet, then synchronize them with your mp3s individually.
Our SGU Collection contain 600+ songs with lyrics already formatted and synchronized for live use!