Video with Lyrics for Musicians "Karaoke Style"
These videos concern backing tracks that are not widely available on YouTube, or are lacking in quality. I am hoping to be useful by proposing these original songs, while also adding lyrics.
They  can also be used as a karaoke video.
HQ MP3. No Vocals, No soloist, No Midi, No Fade.
CHRIS REA The Road To hell (Am)
CHRIS CORNELL You Know My Name
COLDPLAY  Yellow
BIRDS  Mr. Tambourine Man
MIKE OLDFIELD Moonlight Shadow
JETHRO TULL   Bouree
LONNIE MACK  Memphis
ERIC CLAPTON BB KING   Riding With The King
SANTANA  Europa
DIRE STRAITS  Sultans Of Swing
EAGLES  Peaceful Easy Feeling
BEATLES  Let It Be
BEATLES   I Have Should Know Better
ELVIS PRESLEY Version   My Way
Visit my YouTube Channel for Tutorials and Videos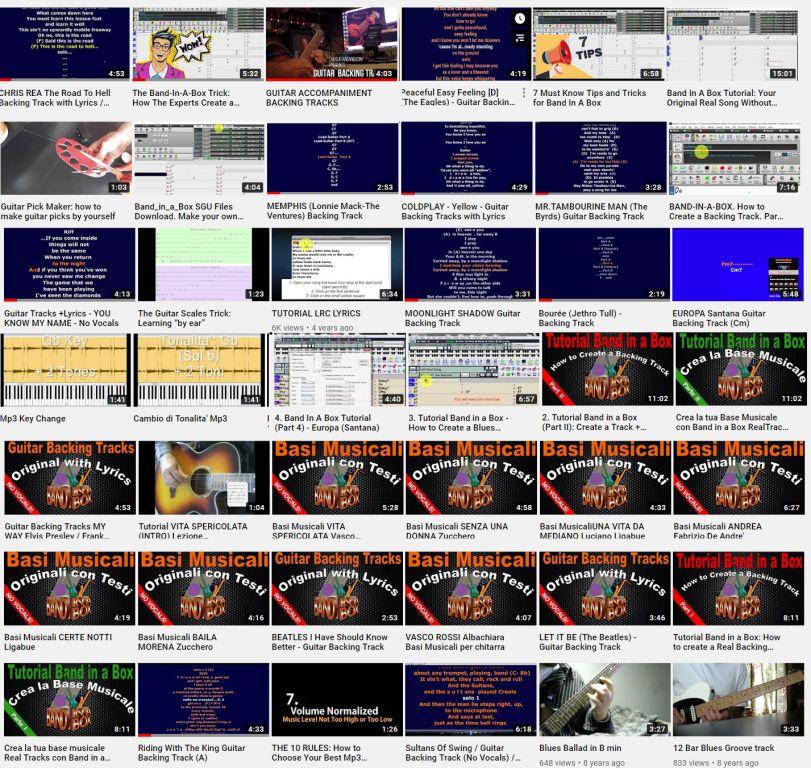 Discover the latest musical instruments on our music website on Amazon!
Explore the latest musical instruments on Amazon music store and support our channel at no extra cost to you! By purchasing any musical instrument through our affiliate link, you not only get top-quality gear but also contribute to our channel's growth and content creation.


Join our Telegram group: Band in a Box Backing Tracks. 
Join our Facebook group (download/share backing tracks): SGU BackingTracks