If you have downloaded a file with a".rar" extension (my full biab collection)

This is a RAR compressed file. How to see the content?
The easiest method to open a RAR file is to install a program like WinZip or WinRAR.
Both of these software applications will allow you to open a RAR file.
The default choice is WinRAR by the developers of the .rar file format, it's not free, but you can use it for a period of 40 days (trial) without paying.
In the alternative, you'll want to use the free and open source 7-Zip application instead.
After clicking on the RAR file, your preferred software application will open and expose the contents of the RAR file automatically.
Mac Users.
The Unarchiver is the app you need to open RAR on Mac. It's times more powerful than the native macOS utility and supports infinitely more archive formats.  The Mac App "The UnArchiver" is free, works instantly, easily, and without issue.
https://theunarchiver.com/
Developers Sites
WinRAR
http://winrar.en.softonic.com/download
7-Zip
How to open the free 7-zip file
Downloaded 7-Zip from their web site ed install it on you computer.
You can right-click on any  .RAR file and easily choose to extract the files from the menu.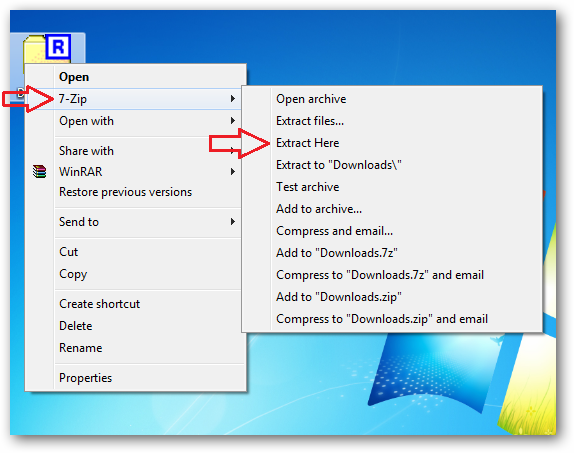 These articles may interest you:
How To download a Compressed File
Smart Screen Blocks The Download