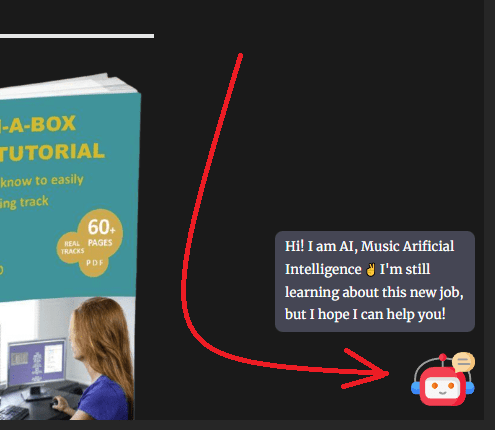 Try a question yourself, for example: "What are the RealTracks of Band in a Box?"
Here's how The AI Chat answered us.
The RealTracks feature in Band in a Box is a game-changer for musicians.

It's like having a live session musician playing alongside you, without the added cost and scheduling difficulties.

The instrument samples are recorded by experienced musicians, and the software intelligently matches the chord progression, tempo, and style of your song to the appropriate RealTracks, ensuring seamless integration into your track.

The RealTracks library includes a diverse range of instruments, from familiar guitars and drums to the lesser-known instruments like the mandolin and the vibraphone.

Whether you're creating a jazz-influenced ballad or a rock-inspired track, you'll find the perfect RealTracks to bring your vision to life.

So what are you waiting for? Download Band in a Box today and start discovering the magic of RealTracks!


Interesting isn't it?
Probably, if you think about it, you will have some questions of your own.

Try now, click in the little robot in the lower left corner!
Discover the latest musical instruments on our music website on Amazon!
Explore the latest musical instruments on Amazon music store and support our channel at no extra cost to you! By purchasing any musical instrument through our affiliate link, you not only get top-quality gear but also contribute to our channel's growth and content creation.


Join our Telegram group: Band in a Box Backing Tracks. 
Join our Facebook group (download/share backing tracks): SGU BackingTracks