Note: A few of the tracks are under the artist's name, others are below the title of the song.
The fastest way to look for them is to use the search box.
Example of  Band in a Box Backing Track:
Signe  (Eric Clapton) 
Welcome, fellow guitarist! I am renewing the theguitarband.com site. New features:
Exclusively devoted to the backing tracks realized with Band in a Box,  free for download
High Quality Mp3 / Bitrate 320KB/sec. , recorded with Audacity
Tutorials relating to the creation of these tracks
How to play live the backing track created by yourself (or downloaded here)
Auto-lyrics (LRC) and  original BiaB file (.SGU) available 

Purpose of the site
TheGuitarBand.com was born from the need to collect original backing tracks for guitarists. Conditions of files are in: good sound quality, no vocals or solos.
The Band in a Box backing tracks are able to be used live. They often have different keys from the original. In my case I could hardly use common backing tracks in the original key. From here the necessity requires me to improvize by myself.
Furthermore, it is not always possible to find all the tracks that I need. After using the midi system for several years, I have searched for a solution to create backing tracks in an easy way with real sounds. With Band in a Box I get the songs that I need.
These guitar backing tracks are available for free to those who want to download. In addition, the bases are without vocals and soloists, all suitable for the one man band singer guitarist .
Best of luck
Giancarlo / Admin
Note: I'm loading the text files for the lyrics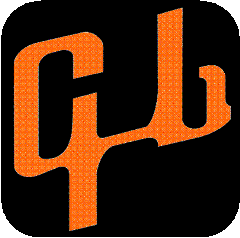 by