Share your Band in a Box songs with us or download other members' songs
Today, I would like to extend an invitation to you to join the Band in a Box Facebook group, where songs created by yourself are shared.
Our member Hans van Rosmalen has kindly given permission to share his backing tracks, and all you need to do is access the Facebook group to download them for free.
If you have backing tracks made by you in any format (sgu, audio or video…) you can share them.
As an example, here's a video created by Hans featuring a song by George Harrison, "My Sweet Lord." The entire backing track was crafted using Biab 2023 and the collaborative efforts of TheRossie58.
Lsten or download the other backing tracks by joining the facebook group:
Visit us on facebook and download your favorite sgu tracks from the full list: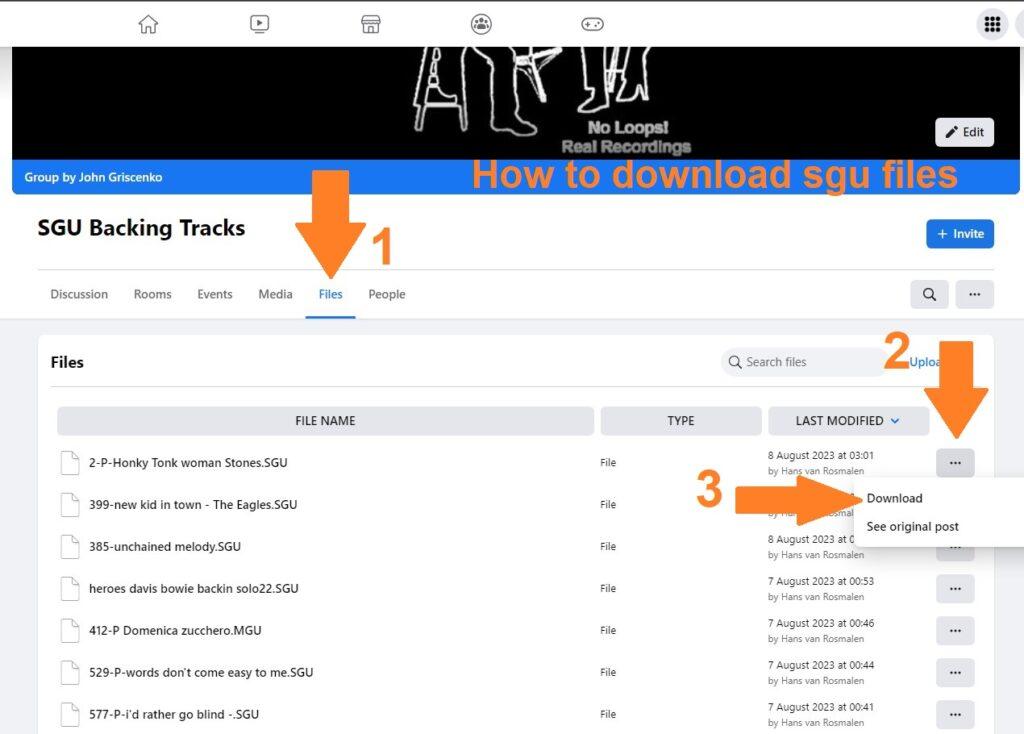 You can find more SGU Backing Tracks also on Telegram.
We look forward to having you with us, so we can continue to share more wonderful songs together!
Discover the latest musical instruments on our music website on Amazon!
Explore the latest musical instruments on Amazon music store and support our channel at no extra cost to you! By purchasing any musical instrument through our affiliate link, you not only get top-quality gear but also contribute to our channel's growth and content creation.


Join our Telegram group: Band in a Box Backing Tracks. 
Join our Facebook group (download/share backing tracks): SGU BackingTracks